$30.00
You can own your own piece of Queer Porn America by buying 1 of 50 limited edition DVDs, handprinted by Courtney Trouble and Chelsea Poe in a collectable 7″ record sleeve. You will be shipped the DVD, and your download will be available to you immediately!
Directed By: Chelsea Poe
Format: Special Edition DVD with instant digital download
Produced By: Chelsea Poe Productions, Ella Bryn, and QueerPorn.TV
Starring: Crona Valentine, Tiffany Starr, Milcah Halili, Parker Reed, Kelly Quell, Marina Lee, Chelsea Poe, and Ella Bryn
Description
limited edition dvd comes in a hand-screened sleeve
& every purchase comes with an instant download of the entire film.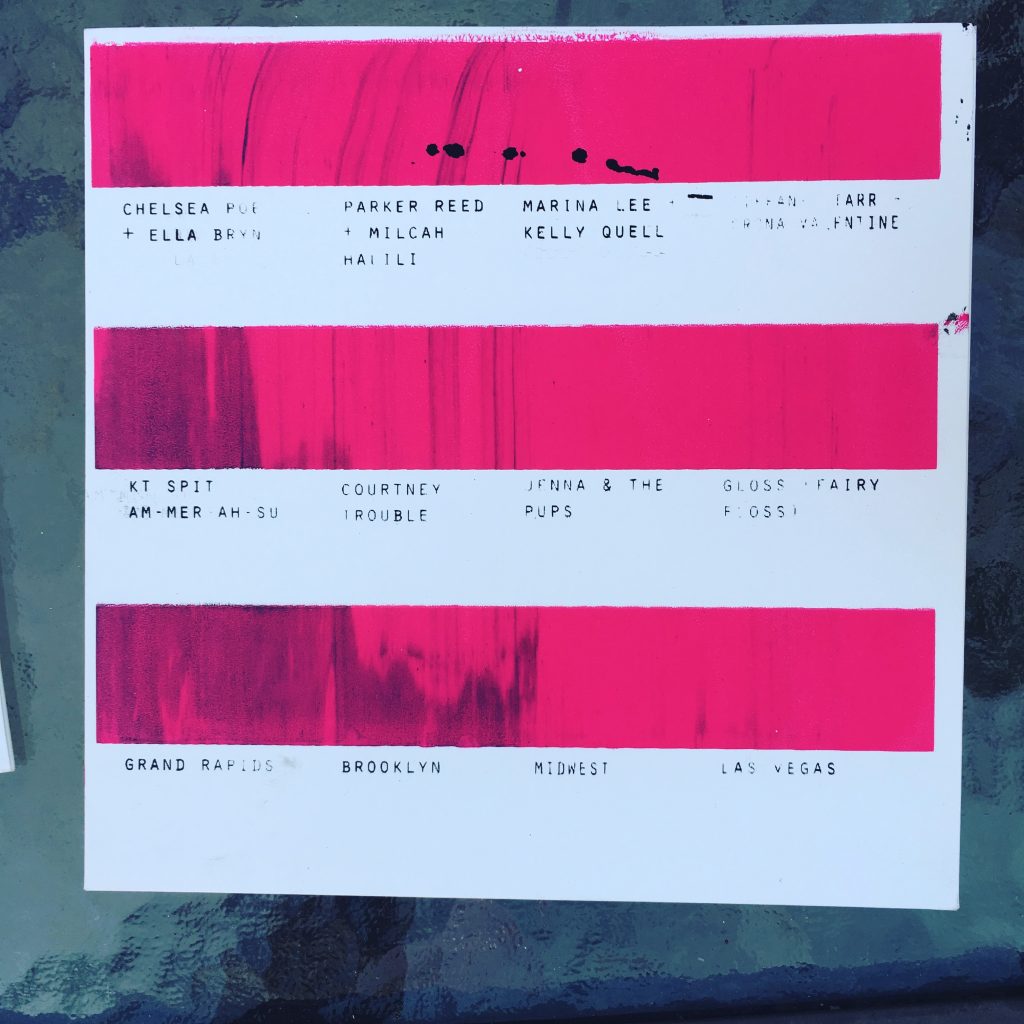 Queer Porn Americana is Chelsea Poe's directorial debut. It stars Tiffany Starr, Crona Valentine, and a crop of fresh new queer porn faces like GodsGirl/clip star Ella Bryn, the film's co-producer. These vignettes blend the worlds of experimental film, queer music and queer porn while sampling various kinds of delectable queer sex around the country. The film visits places like Chicago, Vegas, and Grand Rapids, "to capture just a tiny slice of what queer sex is like all over the country," explains director Chelsea Poe. Queer Porn Americana was a film made to tour, it's world premiere took place in Brooklyn where the fantastically hot stars Parker Reed and Milcah Halili shot their sweaty rough and tumble wrestling/fuckfest scene.
The film was edited by Courtney Trouble, and sports an all-queer soundtrack throughout the film. KT Spit, Ah Mer Ah Su, Gloss (Fairy Floss), and Courtney Trouble all contributed songs.
Stills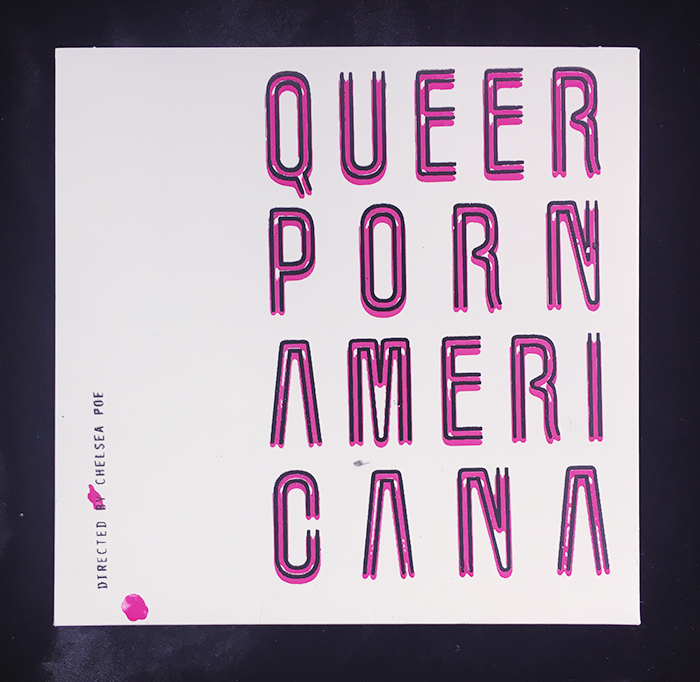 Each DVD is made on a vinyl-style professional grade DVD custom made for our project. The 7″ sleeves are individually screen printed duotone collectables hand made by Courtney Trouble and Chelsea Poe.